Massive Baits at Rybomania 2023
Massive Baits is a Polish brand that started its activity in 2009 and is currently a dynamically developing company in the carp fishing segment. We will meet the representatives of the company on March 3-5 at Rybomania!
Massive Baits was created out of passion and love for fishing, and the business goal was to create exceptional, always fresh and unique groundbaits.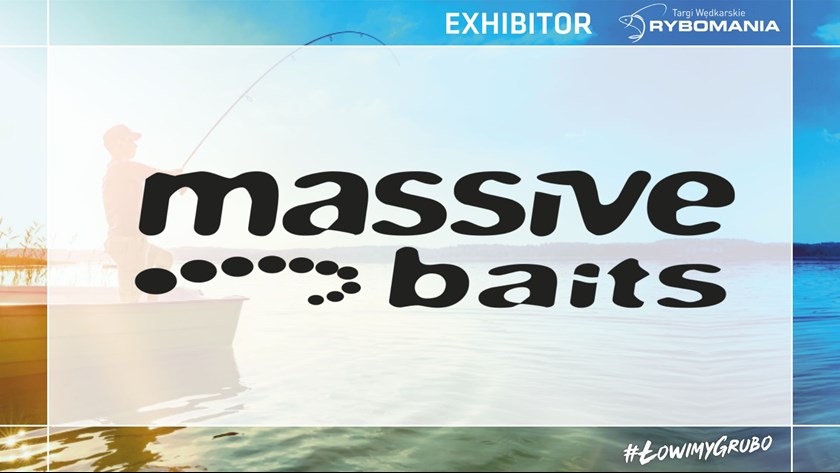 The company produces high-quality carp baits, such as boilies, pellets, liquids, base mixes, components and many others...
All recipes are composed by the company's founder and created in Poland, thanks to which the customer always receives a unique and carefully selected product. From 2021, Massive Baits has made changes to the range and to some products. The production of groundbaits has been adapted to EU directives, which resulted in the withdrawal of synthetic dyes from all groundbait products and replacing them with natural coloring substances, such as extracts of peppers, beets, riboflavin, turmeric or spirulina.
Also noteworthy is the company's new product: "Bio Calanus", based on marine plankton caught off the coast of Norway. It is a completely natural product that draws its extraordinary power from nature. The product has been tested over the last years on many carp fisheries.
New in the offer
Massive Baits will present at Rybomania, among others, a new series of ALLER90 boilies in four flavors: natural, banana crab, squid citrus, strawberry glm
ALLER 90 PROTEIN BALLS - balls created in cooperation with the producer of pellets AllerAqua. They contain as much as 90% of Aller Best pellets. This lure has everything you need to feed and bait all freshwater fish, especially carp. The product is rich in proteins, amino acids and vitamins. Everything is perfectly balanced and very digestible, thanks to which the fish are longer active in their feeding.
We invite you to the Massive Baits stand during the next RYBOMANIA!