The event was born out of love for fishing − by enthusiasts for enthusiasts.
RYBOMANIA is the largest and most important fishing event in Europe. It is distinguished by presence in three cities (Gliwice, Warsaw and Poznan), hundreds of exhibitors, tens of thousands of square meters of exhibition and more than 60,000 visitors a year. It is at RYBOMANIA where new products by the most renowned brands in the world are presented.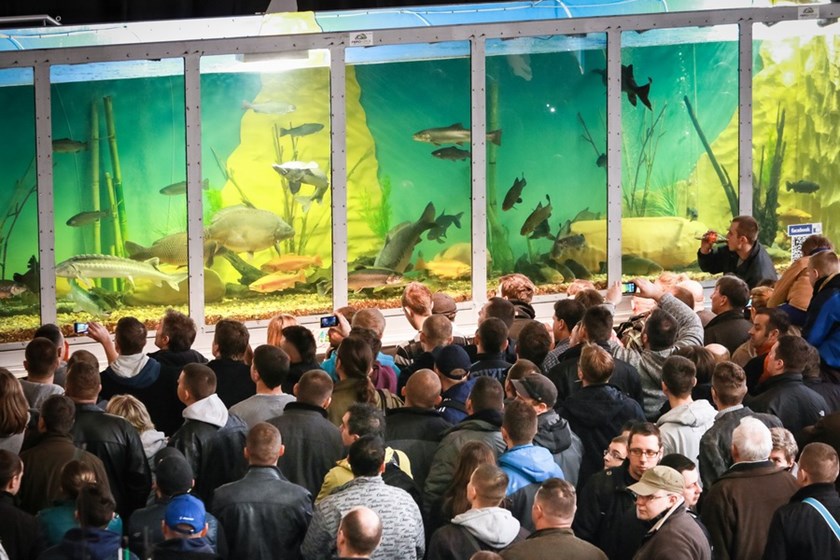 RYBOMANIA also features special shows. An extensive program of events with the participation of angling champions attracts the audience like a magnet, and talks about equipment, unusual fisheries and big fish integrate and inspire tens of thousands of angling enthusiasts, regardless of their level of experience.
Each of our events has a different, unique character.
Rybomania in Warsaw is a growing initiative, with the dominance of equipment and accessories for float and spinning fishing. We hope that it will be a permanent place of premiere presentations.
Rybomania in Gliwice attracts mainly carp fishing enthusiasts.
The upcoming Tour will be ended by Rybomania in Poznan, where primarily market novelties from all the major fishing brands in the world will be presented. Here you can make business contacts, make purchases as well as get ready for the upcoming season. We fill this place with unique emotions with the help of the invited guests − fishing stars. Together with them we create initiatives such as the Trend Zone or the Academy of Young Angler to diversify and highlight the nature of Rybomania as not only a fair but also a community, which we have been gradually building for several years. We cheer anglers during fishing contests, share experiences and insights on Facebook, support new initiatives and the development of fishing among young people.